If you are a newly engaged couple, we know it's a lot of work to find everything you need to create a perfect wedding day, so we thought we would show you The Jiggers 9 favourite venues in and around Edinburgh.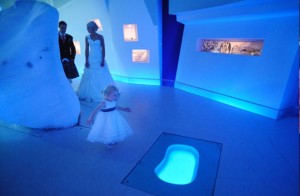 1. Our Dynamic Earth has quite a variety of different locations for your wedding party, from the Biosphere (which has  an original stone-walled turret and big arched ceilings) to the Earthscape which "lets you and your guests experience tropical rainstorms and marvel at a real iceberg". Who wouldn't want an iceberg at their wedding? Dynamic Earth will suit any size of wedding party and we've found the staff are all very helpful and will help make the day extra special.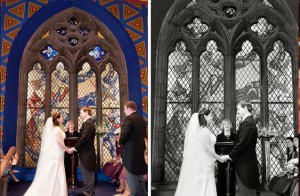 2. The Hub is located on the Royal Mile between Edinburgh Castle and Holyrood Palace and is a really pretty place that mixes a cool contemporary design and classic Victorian architecture. Really nice staff again, couldn't have been more helpful and they score extra points with us because as a band we have been provided with a little bit of grub in the green room before we played. A fed band is a happy band!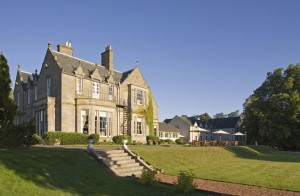 3. Norton House Hotel boasts a modern suite for a reception/dance and is overall a great venue with fantastic food in their evening buffet. Main advantage of the venue would be the beautiful outdoor seating area for the good weather.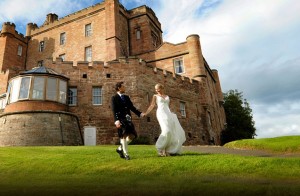 4. Dalhousie Castle is a knockout 13th century fortress surrounded by acres of wooded parkland beside the River Esk. A really nice venue with a lot of charm. The dancefloor isn't the largest but it is perfect for a smaller reception and the historic heritage of the venue makes up in large for the smaller dancefloor. A smaller band configuration (e.g. 3 piece) is ideal.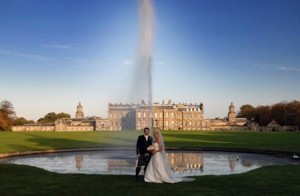 5. Hopetoun House, similar to above, great staff, great venue with a romantic and very elegant setting. The sheer magnitude of the venue has to be seen to be believed and the lobby has a very interesting collection of tiger heads – a must see.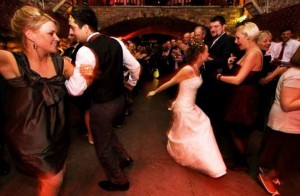 6. The Caves are a really unique and atmospheric wedding venue located in Edinburgh's Old Town. The exposed walls make you feel like you're having a ceilidh right in the beating heart of the ancient city. A great alternative venue with a lot of character, and candlelight gives a great cosy atmosphere.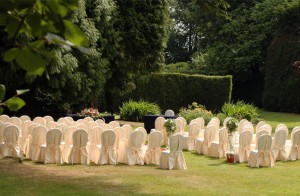 7. At the Houston House, you can have your wedding day set in a 16th century Tower House and steading, amongst 20 acres of ancient woodland. Pleasant staff help make the day that little bit extra special and food they lay on for the evening guests is notably impressive. Also has a good sized dancefloor.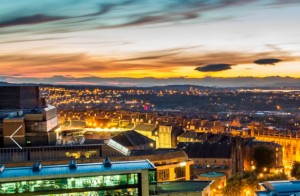 8. The GlassHouse is a stylish and contemporary design that merges with the medieval gothic architecture of the building's original facade to provide a beautiful setting for a wedding. It's got special roof-top views as well. From a band point of view it we usually suggest booking an early setup, as the access from basement level can add a little time to the get-in. Lovely place for a wedding ceilidh!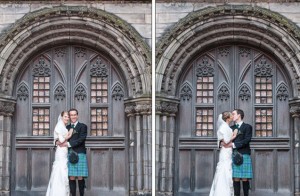 9.Edinburgh City Chambers has a brilliant view over Princes Street and some really nice wood panelling in the rooms, which makes for great wedding photographs. The slightly protracted nature of the get-in (for the band) is compensated for by the excellent stovies they provide at the interval!
If you found this post interesting or useful, and feel it's worthy of a share on Twitter, please do so. – Tweet
Are you looking to hire a ceilidh band for your wedding, corporate parties or special occasion, please contact us here or call us on 0800 978 8206.
You can also join The Jiggers Ceilidh Band on Facebook. We only share the funny stuff from the brain of Jiggers.