About Us
Who are we?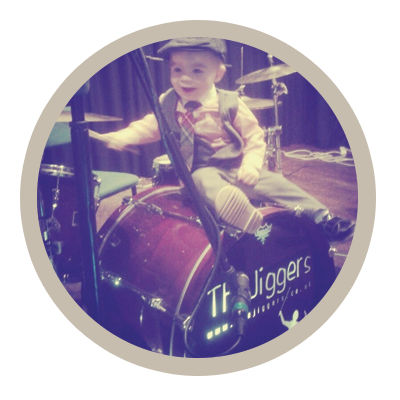 Looking for the best wedding ceilidh band Glasgow has to offer? The Jiggers are a collective of professional musicians who love what we do!
We've played well over two thousand ceilidhs since 2003, and you can hire us for weddings and events all over Scotland, the U.K. and the world. We have a lot of ways that you can tailor the package to suit your tastes and budget.
What do you get?
What is a ceilidh? It's a uniquely Scottish party. You bring your guests, and we deliver energetic folk music. We'll arrive at the venue in good time, (dressed in smart black), discretely set up all our equipment, and be ready to play our music for you  – fiddle led, with a ceilidh dance caller to explain the steps and MC the evening. Our DJ can play after the ceilidh, and we can also perform a live covers set if you'd like.
Click on the links for more info.
View our list of services for detailed information on ways you can customise your event.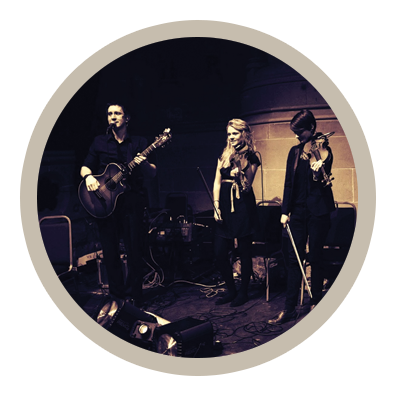 Reasons to book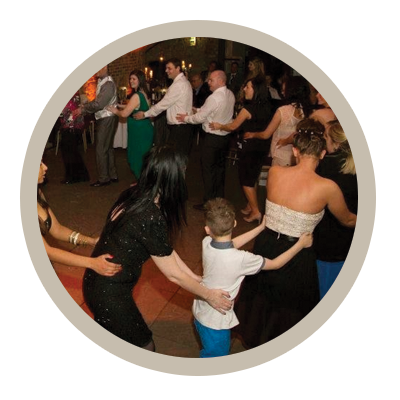 The Jiggers are the dependable choice. We'll put your guests at their ease, keeping them entertained and having fun. It's important to have a band that is friendly and approachable, and the Jiggers will always set the right tone. We know how to put on an engaging show, while still letting people chat and socialise – it will be suitable for all ages: great music, and at an appropriate volume!
Weddings
Read testimonials from brides and grooms we've performed for recently.
We can give you the size of band that's suitable for your venue and budget. We also offer tasteful room lighting options, microphone for speeches, ceremony/background musicians e.g. string quartet or jazz pianist. Speak to Greg, our events co-ordinator who will be glad to chat through the possibilities. If you just want to reserve the date, and finalise details later, he will help with that, too.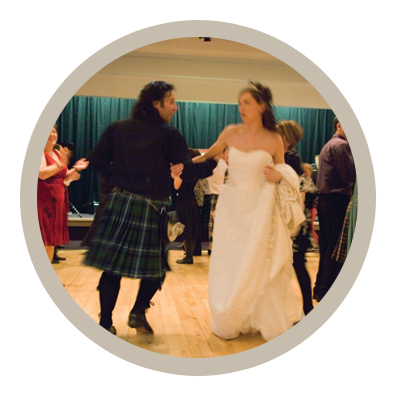 Corporate Events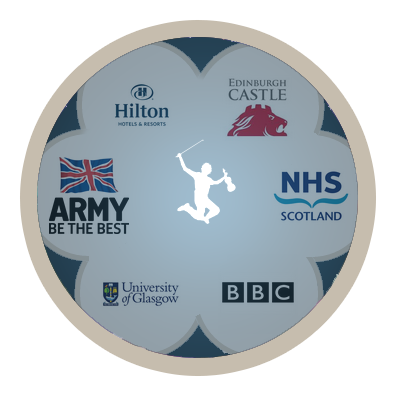 We perform regularly for Scotland's top venues and event companies, and offer a reliable, professional service
. The Jiggers are a great Scottish band for conferences and for international audiences. We also offer demonstration dancers and other musicians like bagpipers, should you wish to enhance the service with a Scottish flavour.
We'll liaise with technical staff and provide sound/light riders, or supply our own equipment for all sizes of venue. See our services page for more info.
What do we charge?
You can tailor the package to your budget. But, to give you a rough idea… Typical wedding clients choose a package around £800-950, and for larger events it's typically around £1400-1800. The main factors are band-size, travel and playing times.

We do have budget options (ask about our "Re-Jigged" package for smaller, more intimate events like birthday parties.) Contact us now for a quick, personalised quote.