If you're a fan of Justin Fletcher AKA Mr Tumble, and his CBeebies show Something Special you may remember the episode when he was joined by The Jiggers Ceilidh Band.
Three members of the ceilidh band, David, Andy and Scott joined Justin for the final show of the series, entitled "Ceilidh". The show is hugely popular with children from 0-8 years (and therefore their parents!)
Something Special is designed to introduce children to Makaton signing. It is specifically aimed at children with delayed learning and communication difficulties. The band enjoyed the experience immensely, as did the children who were taking part in the ceilidh.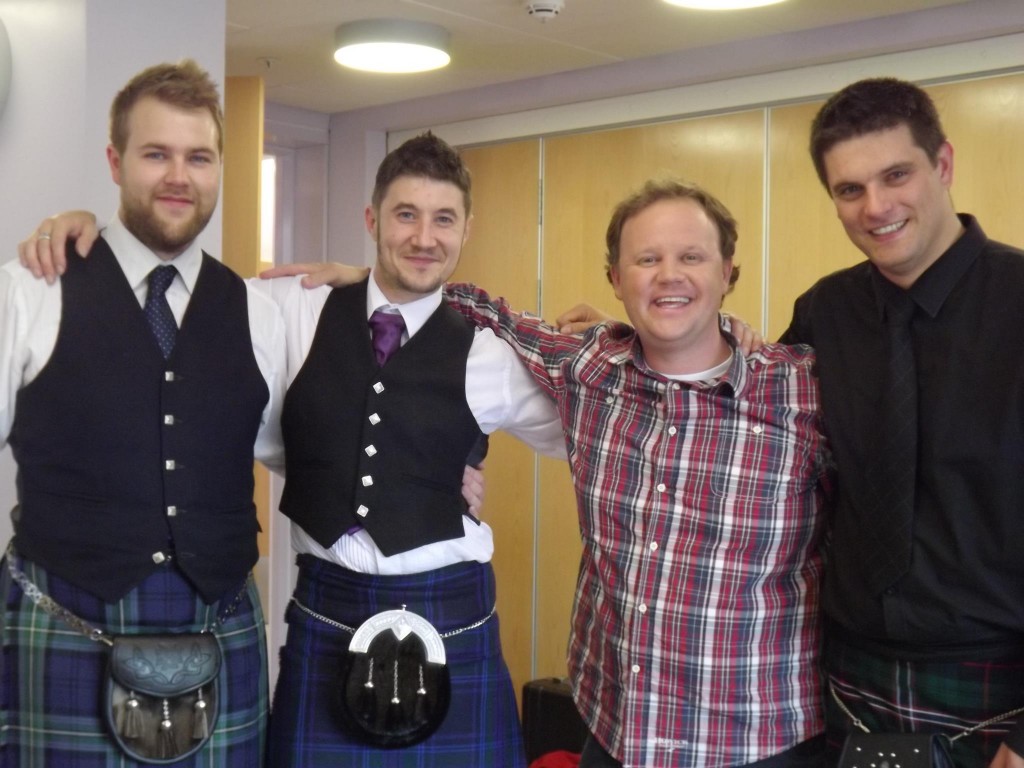 "We were very impressed with Mr Tumble" says David, the ceilidh band's guitarist and caller. Justin's amazingly energetic, and brilliant with the kids… Mr Tumble is a legend!"
The Jiggers, who usually perform at weddings and student events were approached by the BBC to perform on the show. Ceilidh bands play traditional Scottish folk music for people to dance along to, and it's a very popular choice for weddings because it gets the guests interacting with each other and with the band. There are usually some very simple steps which the caller will explain to the dancers, and it's all usually very informal and fun.
The band often play for school events like Christmas parties. "Working with primary-age children is great fun because they just love dancing, and at the end of term they're usually high as kites as well. They get really excited when they realise that the music will be performed live, and not just on a CD. So many kids come up afterwards and tell us that they want to learn to play music, and it's really gratifying to show them how much fun it can be."
At the filming of the Cbeebies show, entitled "Ceilidh", some of the children were given the chance to join in with the music, and you could tell that they were over the moon about it.
"Not many people outside of Scotland seem to know about ceilidh dancing" explains Greg, the band's manager, "But the magic of this ancient Scottish folk-secret is slowly spreading out, thanks to the popularity of films like Pixar's Brave . Ceilidh dancing is another of Scotland's unique treasures." [pullquote]Ceilidh dancing is another of Scotland's unique treasures.[/pullquote]
Greg explains "I think the attraction of a Scottish ceilidh is that it appeals to all generations, and it's all about rolling your sleeves up and having a bit of energetic family fun. We're now getting calls from people desperate for an authentic Scottish ceilidh band to play at events around the world – even as far as Singapore!"
" We're really pleased that popular shows like Something Special are helping to keep this great tradition alive with the new generations…as well as their mums and dads"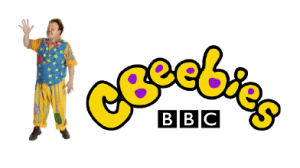 Follow The Jiggers on Facebook
If you'd like to hire the band for an event anywhere in the world, call Jake Bingham on 0141 419 9558 or email [email protected]